People's Vote approached us to help them reach the large group of people who have been left frustrated by how Brexit has been handled so far. No matter which way you voted, the one thing that we can all agree upon is that what has unfolded was not what we expected or wanted.
This was a chance to help People's Vote to change history. By giving people an opportunity to be heard and ask for a second referendum now that they knew more about what they were voting for.
The Challenge
We had to overcome was the current branding as it didn't instil confidence in People's Vote as a dynamic and credible organisation capable of pulling this off. The current look lacked a distinctive style and was often hijacked, making them look unorganised and not reliable or trustworthy enough to deliver on their promises.
Create a bold new look that would stand out in an increasingly vibrant and noisy political environment. Branding that was flexible enough to be used across all media by a range of people - from grassroots to the team at PV HQ - yet still retain a consistent look and tone of voice that would resonate with those on the fence about Brexit.
The Impact
The response has been fantastic with the new branding being widely praised by those of all political persuasions. Most importantly it is going down well across the country, with attendances at rallies and marches is up considerably on last year.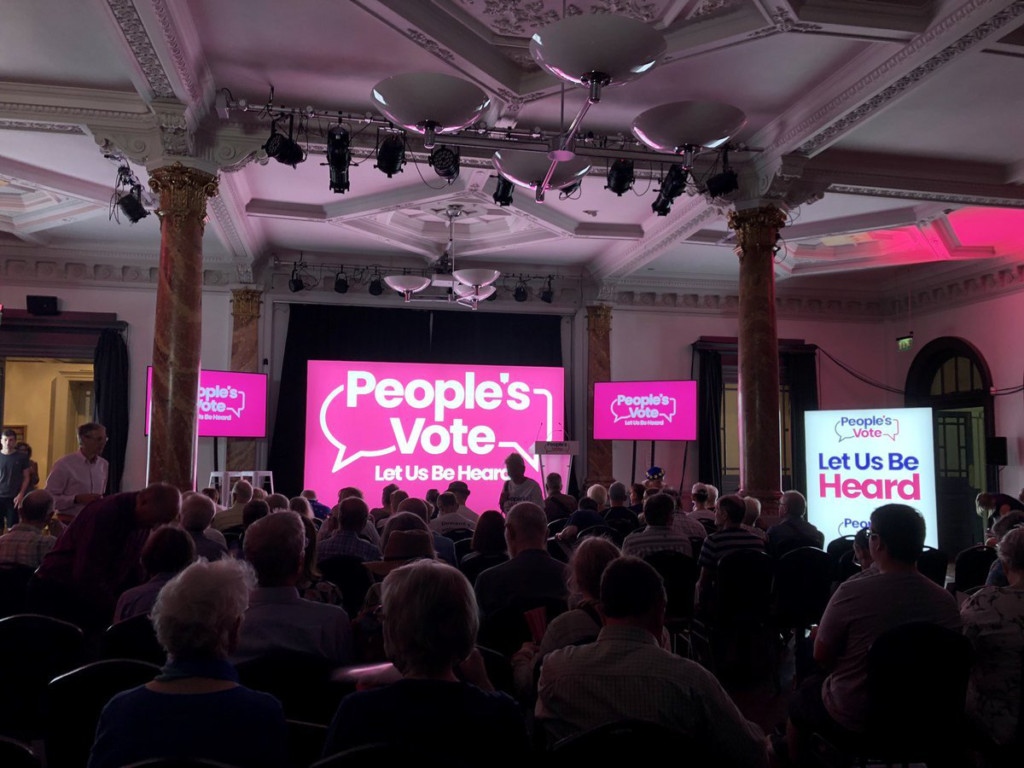 Book an Appointment
Let's talk about how we can help your business.