Aurora Media Worldwide are a hugely successful sports production and broadcast agency, who after years of creating award winning media and sports coverage were looking to grow and expand into new markets, namely lifestyle, fashion and luxury.
The Problem
Their current look which had served them well, wasn't suited to their new plans of breaking into new aesthetically driven lifestyle markets. It was too 'sporty' and lacked the refinement and elegance needed to appeal and be embraced by their new clientele.
First impressions are everything in these new markets and the concern was that if they failed to adapt their current branding, it could end up damaging the perception of their quality of service, leading to them struggling to attract new clients - putting the future of the business at risk.
Our Solution
A new look that would convey trust, excellence and sophistication. Branding that would raise their value perception and not only appeal to new potential clients but make them stand out from the competition. Starting with strategy we outlined their values, purpose, positioning and personality, we then created a complete through the line brand identity that was executed across all medias from physical, digital and social.
Logo
We set about creating a logo that was a combination of confidence, elegance and refinement. The final design was redrawn by hand to emphasise these qualities and make Aurora stand out as strong, exclusive and dependable. The core elements of the primary logotype were then arranged in a confident and solid compositional structure.
For the secondary mark we constructed a minimalist monogram that is perfectly balanced, powerful and iconic. In the same way that Apple and Nike have their own symbols, an apple and tick respectively, we wanted for Aurora to continue their evolution by eventually moving from logotype to just monogram.
Triangle
This was the most distinctive element of the current Aurora Branding, so we were keen to pay homage it it, but give it a makeover for a more discerning audience. The 'burst' was redrawn and evolved into a versatile and distinctive symbol that was implemented across a wide range of applications from patterns to interiors and even watermarks.
Typography
We chose Portrait from Commercial Type, a strong, elegant and confident typeface that was inspired by the typefaces of the French Renaissance. It's proportions, structure and sharp edges are exquisite yet unusual and very distinctive.
This was paired with the sans-serif Larsseit, design by by Nico Inosanto. A clean and beautiful typeface which mixes a very low contrast and classical proportions, emphasising cleanliness, readability and objectivity.

Colours
A refined, stylish and confident colour palette of graphite, soft grey and deep marine blue is brought to life by a rich gold accent. This combination elevates the brand value perception as it is more discerning and sophisticated that the current colour scheme.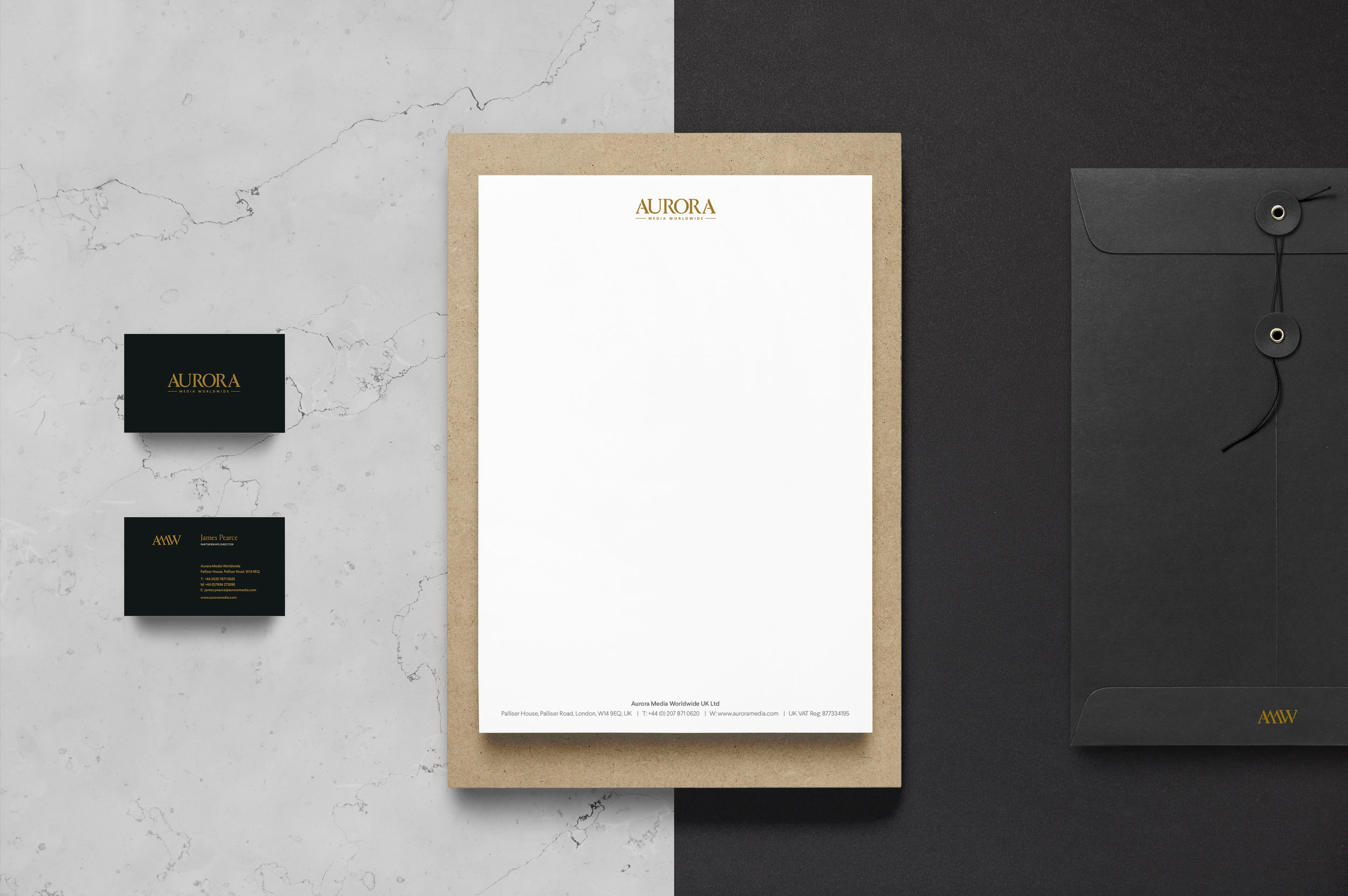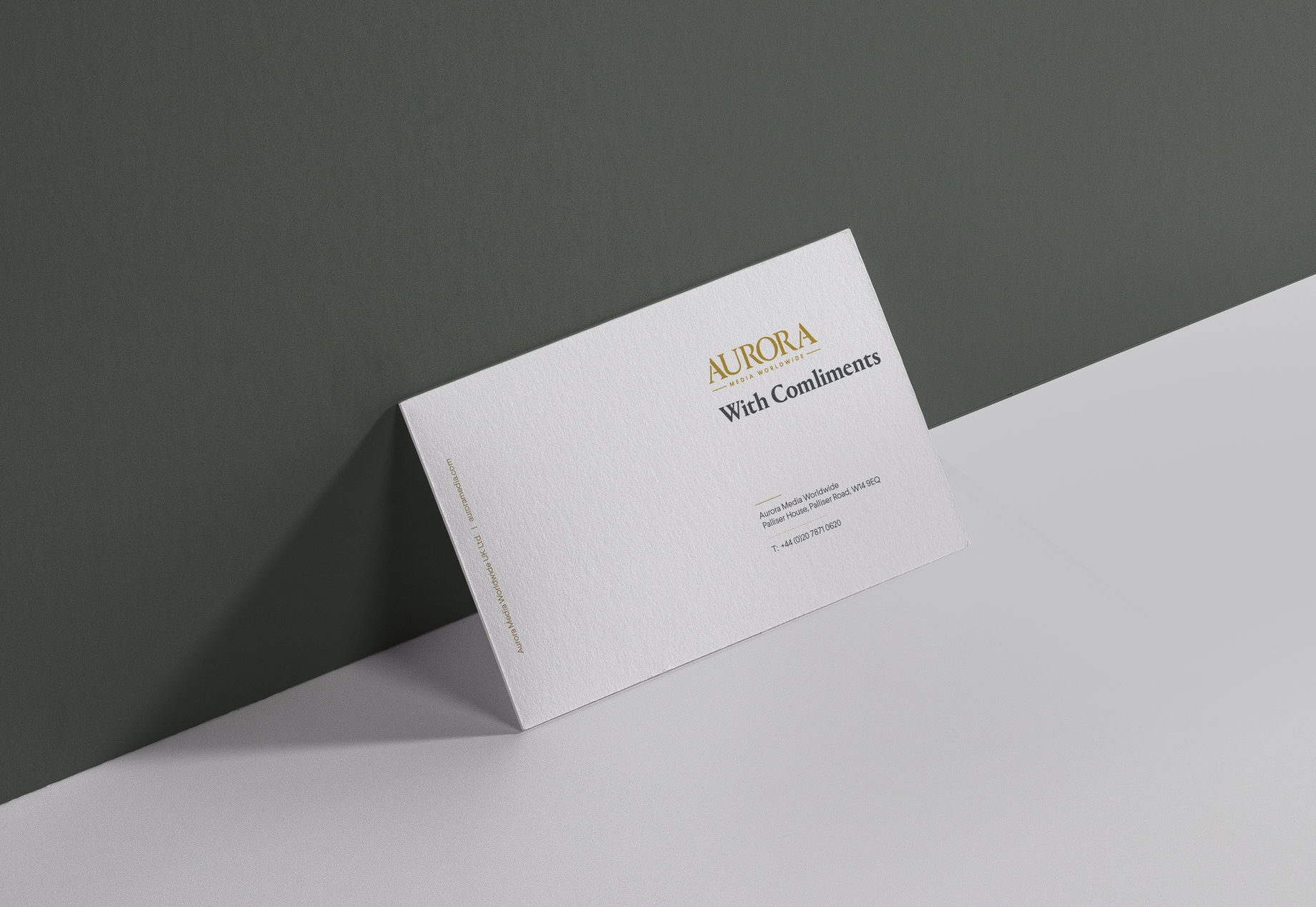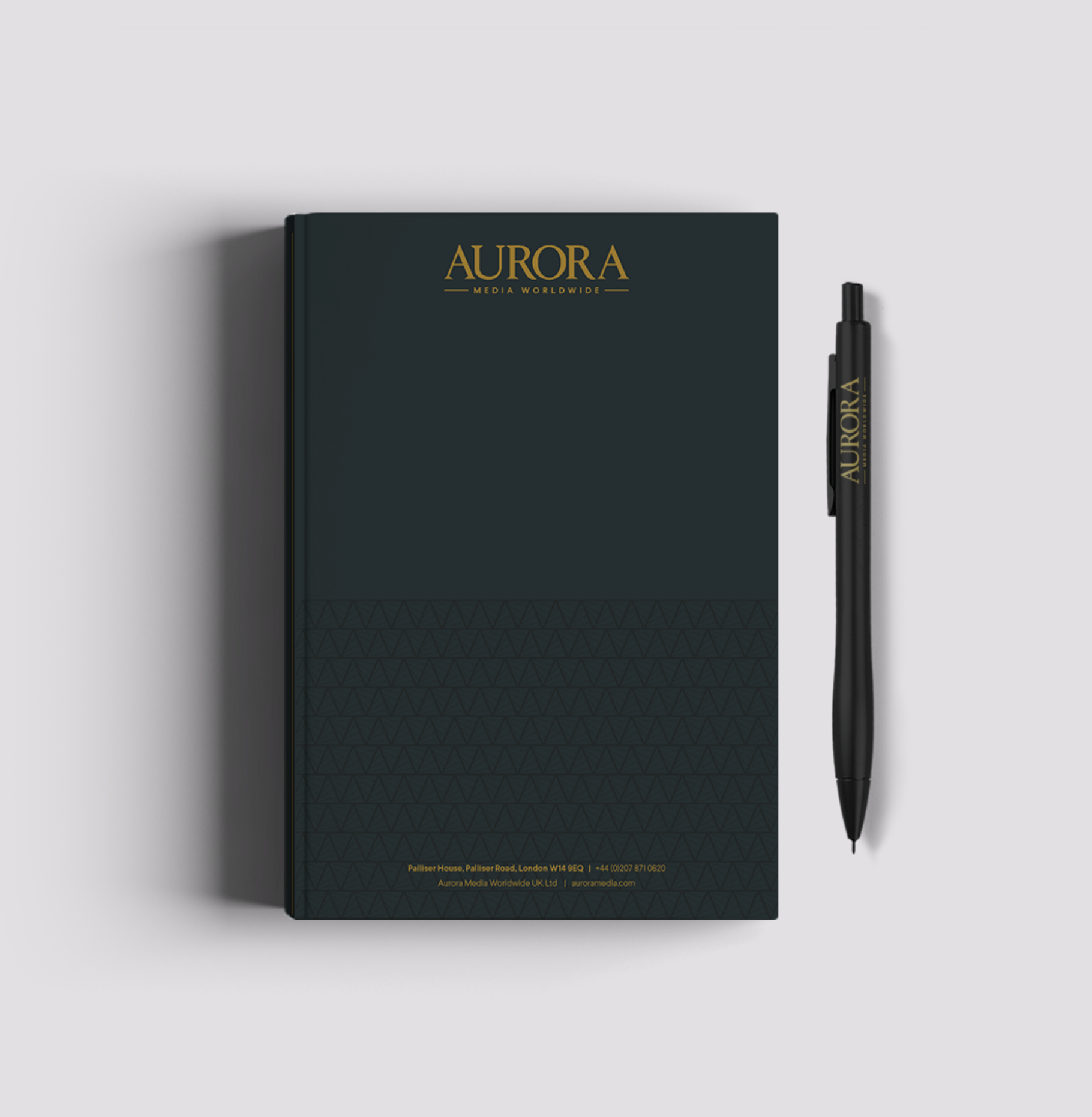 The Response
"Working with Thad and his team was excellent. Seeing how they brought our new branding to life from the initial strategy workshop to the final solution, has been amazing. Throughout the whole process, we felt highly engaged, involved and listened to. We are thrilled by our new look and excited by what the future holds for us."
Lawrence Duffy - Founder of Aurora Media Worldwide